Nokia is all set to provide free phones to over 500 households in five villages of Uttar Pradesh as part of its 15 years celebration.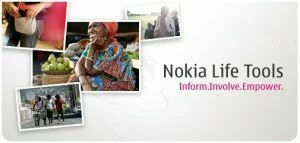 Celebrating its 15 years in India, popular handset producer Nokia is all set to launch Ujjwal, a project aimed to provide 100 per cent household mobility in 5 villages in Raebareli, Uttar Pradesh. As part of the project Nokia today said it would provide free phones, preloaded with Nokia Ovi Life Tools which contain information on agriculture, education and entertainment, to over 500 households in five villages of Uttar Pradesh.
Nokia said the initiative aims at driving inclusive growth and pushing socio-economic development in the region through mobile connectivity.
According to Nokia India Managing Director D Shivakumar, rural consumers through Ovi services will be able to access information related to weather forecasts, crop advisory services like information on probable diseases, weather-based disruptions and tips for successful harvests.
In order to have a far reaching impact and to ensure the implementation of the project in the five villages, the company has tied up with Datamation Foundation, a dedicated NGO working in the area.
Related Posts :