Instagram for Android is almost here! While the popular photo-sharing service has been vague about how soon it will release an app for the Android platform, the company has opened a registration pagewhere Android users can submit an email address ahead of the new app's official launch.
The pre-registration page, first pointed out by The Next Web, can be found here. Unfortunately, it doesn't give any hints about how long you'll have to wait to be notified that the app is ready for download.
Take a look at a screenshot of the page: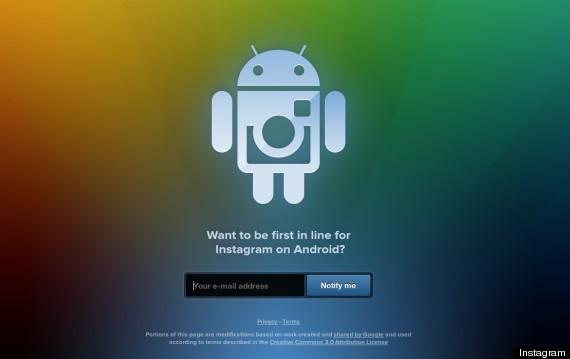 Business Insider points out that Instagram designer Tim Van Damme has also posted an image of what appears to be screenshots of the new user interface overlaid with the rainbow wallpaper from the registration page.
Here's Van Damme's teaser image: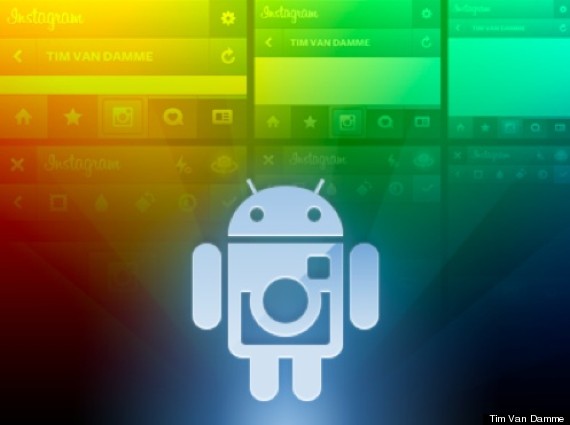 Earlier this month, Instagram founder Kevin Systrom announced at SXSW in Austin, Texas, that the app has 27 million registered users. He went on to say that an Android app would drop "very soon" and claimed that it will be "one of the best Android apps you'll ever see."
Source :- http://www.huffingtonpost.com
Related articles
Get in line for Instagram on Android: Beta sign-up opens for popular photo-sharing app (digitaltrends.com)
Related Posts :
Freelance Web Developer