Late last night, one of Diaspora's four co-founders, Ilya Zhitomirskiy, had passed away. With much sadness, Techcrunch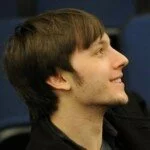 now confirmed this terrible news with the Diaspora team.
Ilya was just 22. To see any member of our community pass is sad, but for one so young to go is absolutely crushing. The cause of death is currently unconfirmed.
Our sincerest condolences to Ilya's family, friends, and the entire Diaspora team.
As Per Chunch base Diaspora is a project begun by four students at NYU's Courant Institute. They propose to build an open-source, distributed social network as an alternative to companies such as Facebook.
The team decided to raise $10,000 using Kickstarter by June 1. In light of Facebook's recent moves concerning privacy, the team has received far more support than expected. With news coverage by Fox on May 11th and a writeup from the New York Times on May 12th exposure took off. The company had raised more than $178,000 by May 21st.
Websaite name - joindiaspora.com

Blog - http://blog.joindiaspora.com/
Source - http://techcrunch.com
Related articles
Diaspora Co-Founder Ilya Zhitomirskiy Passes Away At 21 (techcrunch.com)
Diaspora Co-Founder Ilya Zhitomirskiy Dies at 22 [REPORT] (mashable.com)
Related Posts :
Freelance Web Developer