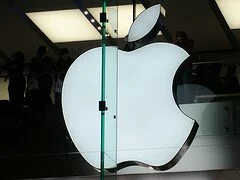 Now that over 4 million consumers have had a weekend with the new iPhone 4S, the user reviews are rolling in fast. Though no one has reported a major reception problem akin to the "death grip" on the iPhone 4, and though feedback has been mostly positive, the iPhone 4S isn't without its flaws.
Though largely minor, here are the most notable disappointments and complaints that users have been reporting with the iPhone 4S. And if you've been having any troubles you don't see here, make sure to tell us all about it in the comments.
Slow Data Speed On Sprint - Sprint reportedly paid a hefty sum to get the iPhone on its network, and early reports say that it might be buckling under the weight of all those new Apple phones. MacRumors points to a thread on the Sprint community website overrun by Sprint customers complaining about laughably slow 3G speeds with their iPhone 4S's. It makes sense: In PC Mag's national speed tests, Sprint's 3G network consistently under-performed compared to the 3G networks of AT&T and Verizon; for Sprint, that unicorn of a 4G LTE iPhone can't come soon enough.
Activation Issues On AT&T - AT&T customers reported widespread difficulty activating their iPhone 4S's on Friday and through the weekend. Reports varied as to whose fault it was — whether the AT&T network couldn't handle the heavy load of activations, or if an Apple system issue caused the trouble. Whatever it was, many AT&T customers had a rocky first few days with their new iPhones.
Weak Battery Performance - Perhaps the most persistent complaint about the iPhone 4S is that the battery life is quite poor compared to that of the iPhone 4; a comprehensive review at iLounge showed that Apple's promises for stronger battery life on the iPhone 4S were a bit overzealous, as the 4S performed weaker than the iPhone 4 under most metrics (MacRumors puts this in graph form, above). Now, it isn't clear whether this is due to the device's hardware (perhaps the more heavy-duty A5 processor), Siri, or the new combo of the Notification Center, iCloud and Find Friends app; whatever it is, users have been reporting weaker battery performance on the iPhone 4S all over.
Siri Can't Understand Strong Accents - Siri is still in beta, and while it is adding several languages in the future, for now it can only respond to English, French and German. For non-native English speakers and for iPhone 4S owners in Wales and Scotland, Siri has proven to be frustrating, as the voice recognition feature struggles to recognize heavily-accented speech. Above, check out one Scotsman's struggles with Siri.
Screen Tint Issues - Several users have taken to the Apple Support forums to complain about "screen tint" issues. Apparently the colors appear much less sharp on some iPhone 4S devices, when compared to the iPhone 4. An early review from tech site This Is My Next noted this difference, too, saying that, at the very least, the new contrast was better for viewing darker content; overall, however, This Is My Next agreed with users that the iPhone 4S is more "green-tinted and "washed-out" than the previous generation iPhone.
No International Support For Siri - If you were hoping to use Siri for local search, roadway directions or even look up the time while traveling (or living) outside the United States, you're out of luck. As of now, Siri can only give local information inside America; as a screenshot at Apple blog TUAW shows, Siri "can only look for businesses in the United States." International support for Siri should be coming in 2012, according to the Apple website.
Problems With The Camera - Much work was done to get the iPhone's Camera to open faster on the 4S, but several threads have been started on Apple's Support forums bemoaning the iPhone 4S camera's functionality. Though the iPhone camera can certainly take beautiful photos when it works, many users are reporting that the shutter won't open after the camera is launched. The infamously-slow iPhone camera shutter appears to be victimizing more would-be photographers on the iPhone 4S.
Siri Not Working At All - Yep, it's definitely in beta: Beyond having accent-recognition troubles, and beyond not working outside the United States, Siri hasn't been responsive at all for some. Several outlets have been reporting that Siri has been unable to connect to a network, either over 3G or Wi-Fi, perhaps due to the crush of new users attempting to use Siri from the get-go. Siri, find a network a connection!
Source :- http://www.huffingtonpost.com
Related articles
Fix Siri's "I'm Not Able to Connect Right Now" Error on the iPhone 4S [Troubleshooting] (lifehacker.com)
Feature: iPhone 4S: A Siri-ously slick, speedy smartphone (arstechnica.com)
Related Posts :
Freelance Web Developer