Early on Friday, visitors of the MySpace website were presented with a curious message that left many users believing that the service had been hacked.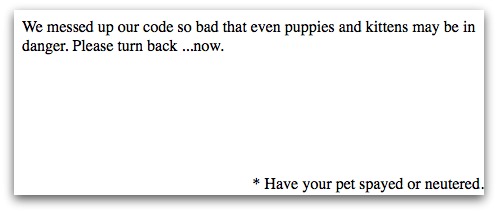 We messed up our code so bad that even puppies and kittens may be in danger. Please turn back ...now.

* Have your pet spayed or neutered.